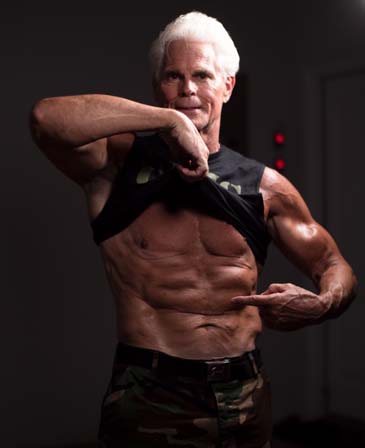 Listen, hardcore bodybuilding, ultra-high joint impact workouts such as CrossFit and even those insane high-intensity classes where you have to jump up and down non stop is very dangerous for men our age, especially since we no longer have enough T-hormone to support our muscle, and overall joint recovery.
It's the reason why most older men stay sore and in pain for weeks or more… While most younger guys only experience muscle soreness for a day or two.
On top of that, as we age and suffer from Low_T...
Our joint tissues have started deteriorating due to the "slow down in recovery" as I mentioned, (giving us those old man joint pains we once joked about) caused by our loss of strength and muscle mass,
These types of workouts are just accidents waiting to happen. On top of that - these types of workout do little to nothing for fat loss…
Now you may think, I guess long bouts of cardio is safe right? Wrong!
You see long endurance cardio, such as treadmill, stationary bike, and ellipticals...
Can actually cause more harm than good, since these types of workouts actually decrease a man's testosterone level drastically.
You see, as we age… These types of endurance workouts stress a man's body further - forcing your body to produce more fat-storing stress hormones…
Which may add on more belly fat for older men.
Bottom line - the key is to avoid dangerous workouts that younger men do, and instead, use multi-joint low impact compound movements that are appropriate for men our age with worn-out joints and slower recovery.
Now - compound movements are exercises that use 2 or more major muscle groups at the same time.
And when done at the perfect intensity, and in the right sequence, it's been proven that this can trigger a dramatic boost in your male hormone production.
Giving you back the confidence, and overall fat burning, muscle building, and recovery support your body needs to stay youthful and in shape - like I am even at the age of 65 - heading to 70.
However, you can not just do any compound movements you see on the internet or some younger guys doing.
You have to adjust the movement to be age-appropriate for men 50 plus… and as I said, our joint and muscular system can't handle the same movement young men do and what we once did.
That's why I'll be demonstrating and giving you all of these workouts in my Patriot Fit Challenge…
And no, you don't need any hardcore or fancy equipment…